The Echo Test page allows you to test your headset.
Let your Team Lead know you will be doing an Echo Test, then put yourself in Break status and click on Echo Test in your menu: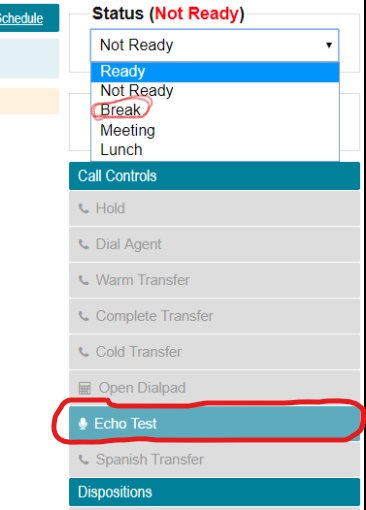 This will take you to the echo test page. Click Begin Test

Speak into your headset mic. When you are done click Finished.
Click Play to play back your voice.
Click Stop when you are finished listening.

If you can hear your voice that means your headset is working and the audio is reaching C3/C3PO.