To install Windows Updates click on your Window icon in the bottom left corner of your screen and select Settings (It may appear as a gear icon but should say Settings after you hover over it)
In the Windows Settings window select Update & Security.
Click the button that says Check for Updates.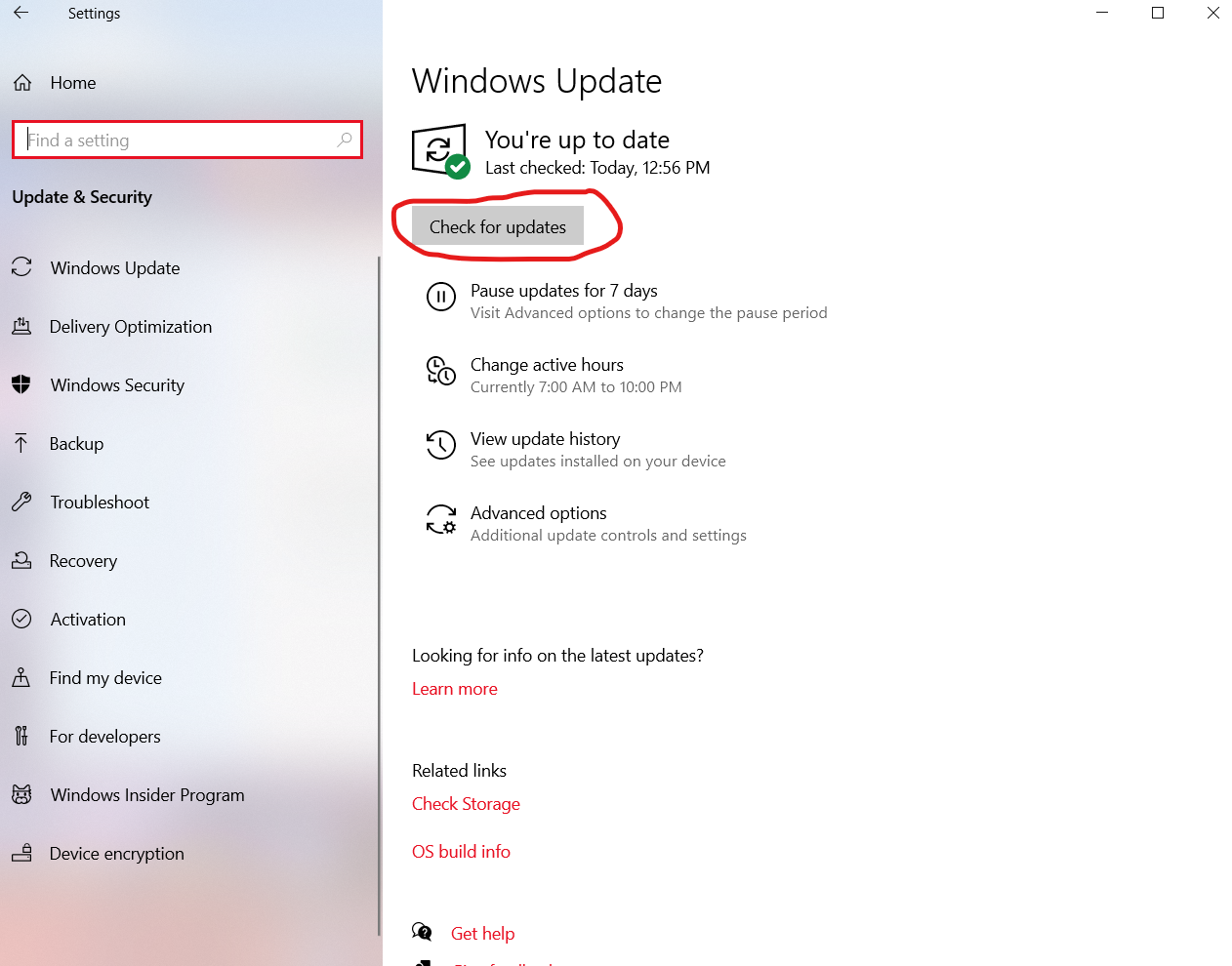 Next, if there is an option to install optional updates click on that and install those updates, except for the Feature Updates. These take a long time to install so we will to avoid them during if possible.
Restart your computer if prompted to finish any updates. Sometimes you will need to check for updates multiple times to get them all. If you are still having issues and have uninstalled Feature Updates, try installing them and see if that solves the issue. If your issues have cleared up but you have uninstalled Feature Updates set them to install at the end of your shift.