It is important to regularly update Chrome to ensure that C3/C3PO work normally.
1. In the top right corner of Chrome, click on 3 bars or dots right of Address Bar
2. Select Settings.
3. To the left there will be a list of options. Click on "About Chrome" and wait for it to check and update Chrome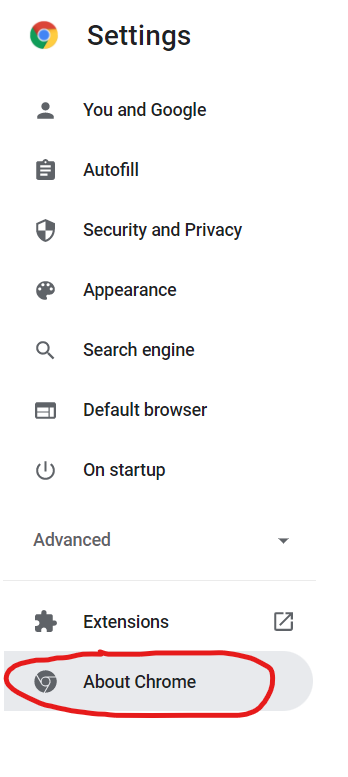 4. If it asks for you to Relaunch please click Relaunch and it will let you know when it is complete.